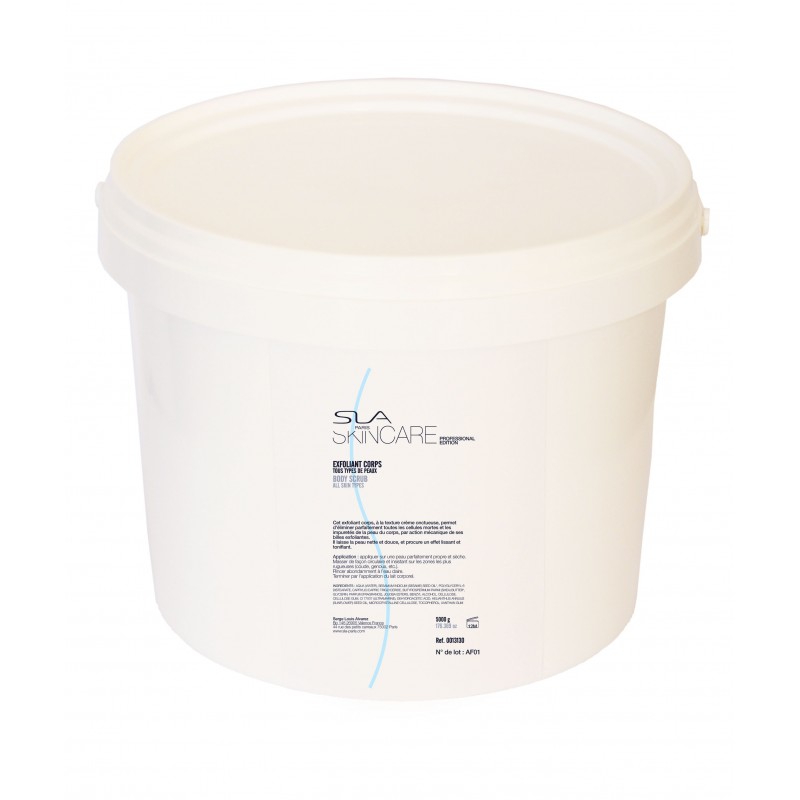  
This exfoliating cream allows to perfectly remove all dead skin cells and impurities from the skin of your body by mechanical action of its exfoliating grains. It leaves your skin clean and soft. 
Smoothing and toning effect.
TEXTURE : Creamy emulsion 
COLOR : White with blue grains 
PERFUME : Musky oral 
ACTIVE INGREDIENTS : 
Shea Butter: softens, moisturizes* and restructures. Oily texture. Sesame Oil: relieves, moisturizes* and protects the epidermis. Glycerine: softens, moisturizes* & protects
Glycerin : moisturizes* & protects 
Exfoliating agents: exfoliation by mechanical action 
Capacity 5k
No customer reviews for the moment.