BUST & NECK ALGINATE MASK 10x60g
« Peel off » Mask – Bust & neck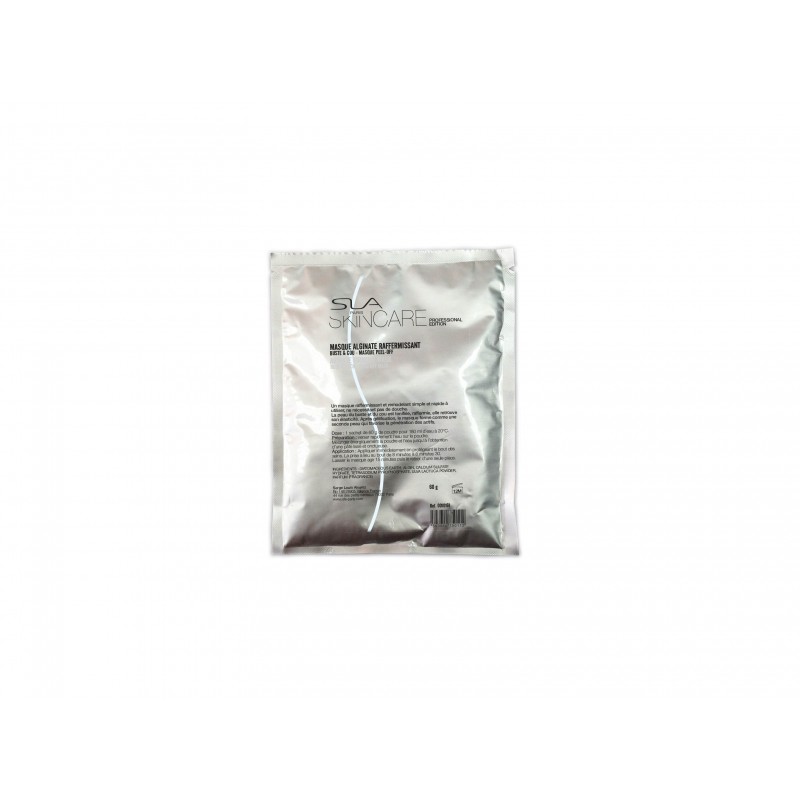  
A rming & remodeling mask. Fast & easy to use, does not require rincing. The skin of the chest and neck is toned, rmed, it regains its elasticity. After gelation, the mask acts as second skin facilitating the penetration of the active ingredients.
TEXTURE : Thin powder 
COLOR : White 
PERFUME : Yes 
ACTIVE INGREDIENTS :
Aosa (green algae extracts): Firms up, restores elasticity and provides a tonic effect to your skin. 
Capacity 10x60g
No customer reviews for the moment.