SLIMMING ALGINATE BODY MASK 10x150g
« Peel off » Mask – Firming effect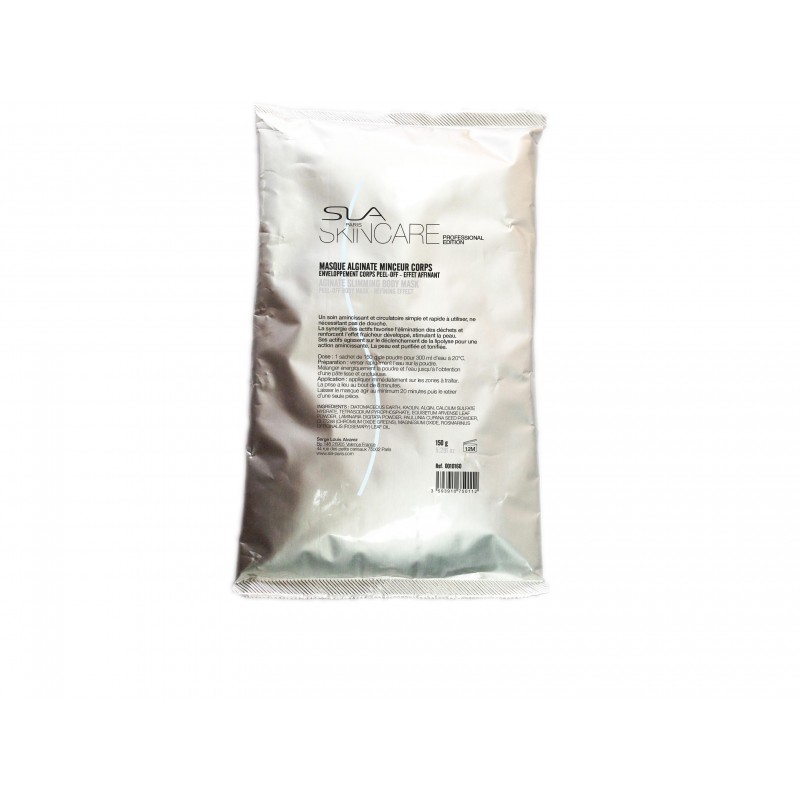  
A simple slimming & circulatory care, does not requires shower. During the treatment, a freshness effect develops and stimulates your skin. The synergy of active elements helps eliminating waste and enhances the freshness effect. Its active ingredients have a slimming action. The skin is cleansed and toned.
TEXTURE : Thin powder 
COLOR : Pale green 
PERFUME : No perfume 
ACTIVE INGREDIENTSS :
Kelp extracts: stimulate local micro-circulation and
eliminate fat and water retention. Tonic, smoothing & rming action.
Guarana Extract: stimulant & slimming factor
Rosemary extract: regenerates and heals. Restores radiance and prevents skin aging. 
Capacity 10x150g
No customer reviews for the moment.