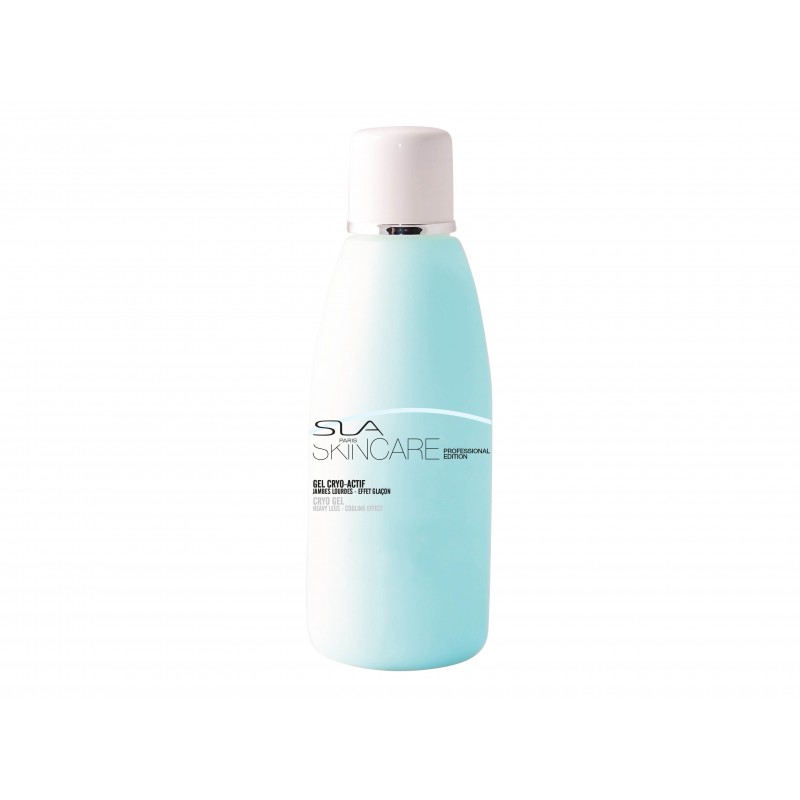  
Ideal for ease and reduce the feeling of heavy legs. This cryogenic gel leaves a pleasant sensation of lightness, freshness and wellbeing on your legs. Immediate cooling effect. It activates micro-circulation, drains, decongests and provides a tonic effect. 
TEXTURE : Light & Fresh gel
COLOR : Blue
PERFUME : No perfume / Menthol scent 
ACTIVE INGREDIENTS :
Menthol: « ice » and cold effect. Decongestant, relieves heavy legs, swollen feet and analgesic pain as well as localized pain Glycerin : softens, moisturizes* & protects
Propylen glycol : relaxes, smooths and moisturizes* 
 Capacity 1L
No customer reviews for the moment.