BODY & BUST FIRMING CREAM 250g
Body & bust - Tensor effect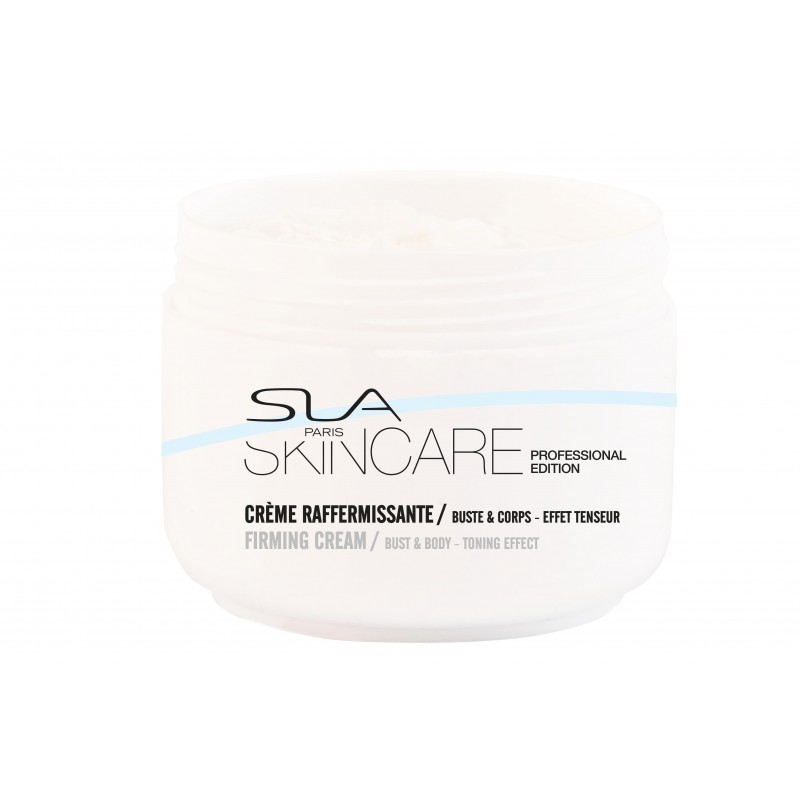  
Smooth & melting cream, tensor effect. It rms the skin of your chest and body and improves its elasticity. Contours are crisper, wrinkles are visibly smoothed. The skin is mosturized*, toned and tightened. 
TEXTURE : Creamy emulsion 
COLOR : White
PERFUME : Floral 
ACTIVE INGREDIENTS :
Propylen glycol: relaxes, smoothes and moisturizes* Silicone: soft and silky effect
Collagen: contributes to improve the tonicity and elasticity of your skin. Powerful moisturizing* and smoothing effect 
Capacity 250g
No customer reviews for the moment.