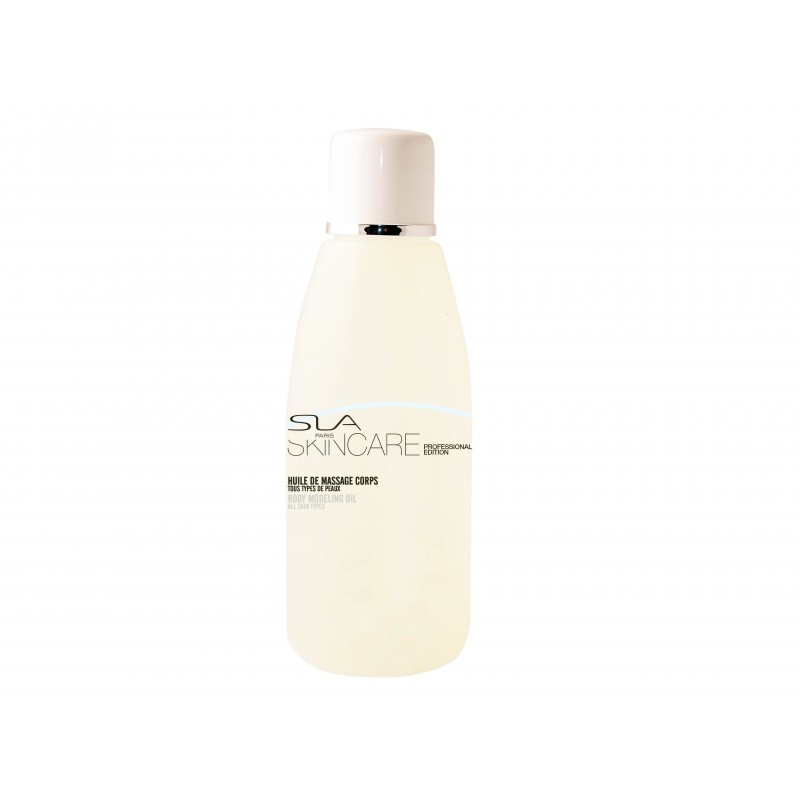  
This soft & silky oil, easy to massage, enables all modeling techniques and provides a long-lasting penetration. It provides a combined effect of well-being, a moisturizing action and leaves your skin exible & soft. Relaxes muscle tension.
TEXTURE : Light & silky oil 
COLOR : Pale yellow 
PERFUME : Musky oral 
ACTIVE INGREDIENTS :
Sweet almond oil: softens, moisturizes* and protects the epidermis. It calms irritations.
Silicone : soft and silky effect
Vitamin E : anti-oxidant, anti-free radical & moisturizing* element 
Capacity 1L
No customer reviews for the moment.