EXOTHERMIQUE BODY & FACE MASK 10x220g
Plaster mask / Warming effect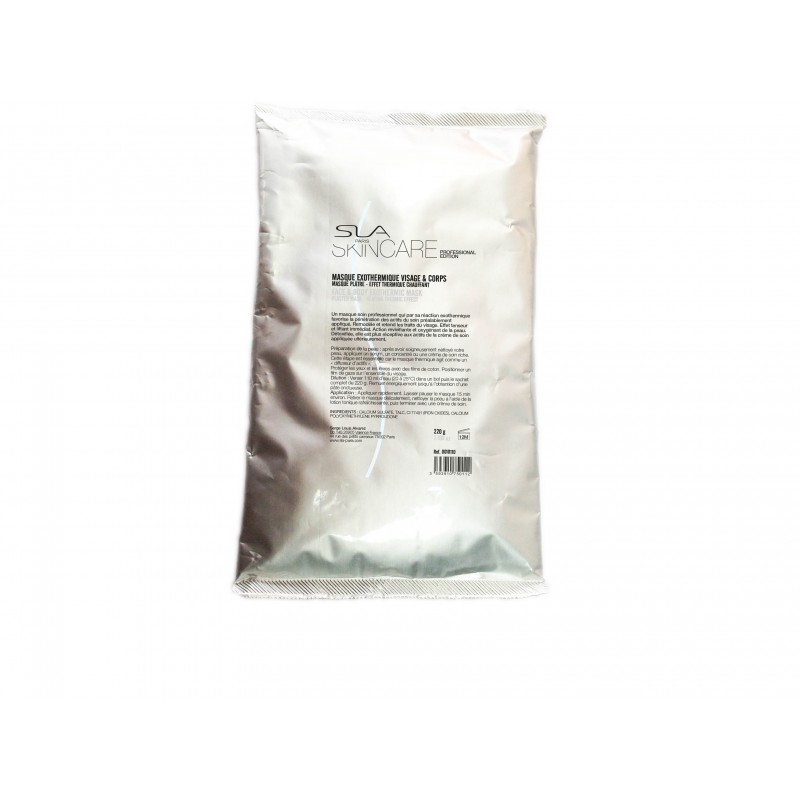  
The exothermic reaction of this professional care favors the penetration of the active skincare previously applied. it remodels and tightens facial features and give an immediate lifting effect. It has an invigorating and oxygenating action for the skin, which is then more receptive to the actives of cream you will apply after. 
TEXTURE : Fine powder 
COLOR : White 
PERFUME : No perfume 
ACTIVE INGREDIENTS : 
Natural gypsum / plaster: high purity & smoothness, very comfortable Oxygenating thermal action: the temperature is rising about
20°C above ambient temperature.
The maximum temperature is reached after 10-15 min. By generating heat, the mask has an oxygenating and warming action 
Capacity 10x220g
No customer reviews for the moment.